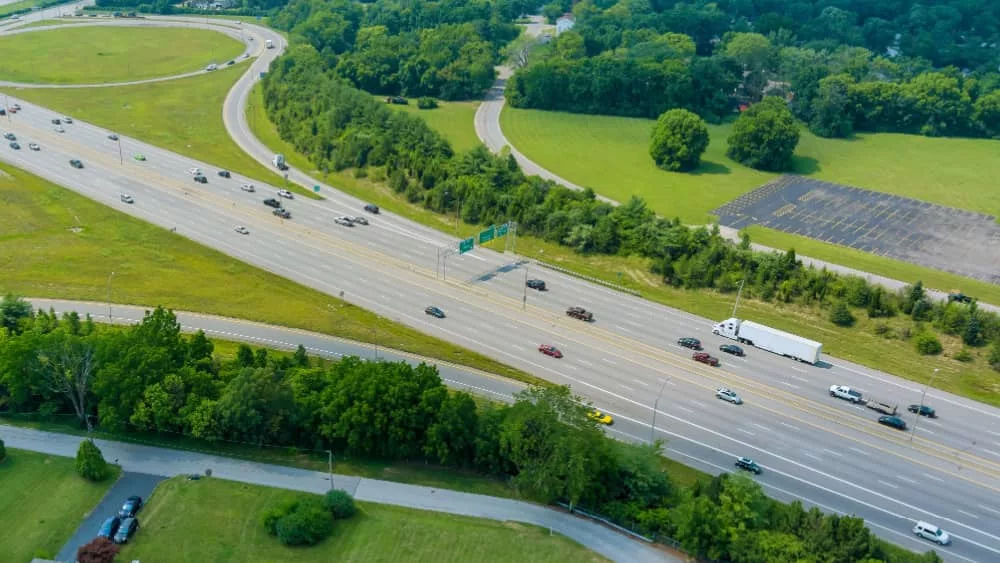 Six people are reported dead and 15 others were left injured after a charter bus carrying high school band students collided with a semi-truck in Ohio on Tuesday morning. The Associated Press reported that approximately 57 people were on board the charter bus when it was rear-ended by a semi-truck around 8.30am on Interstate 70 West close to the Smoke Road underpass in Licking County, about 40 miles northeast of Columbus. The collission involved five vehicles.
Dr Derek Varansky, superintendent of Tuscarawas Valley Local Schools, said that pupils and chaperones from his district were on their way to the Ohio School Boards Association conference in Columbus, which was scheduled to take place today. The students were part of the district's band and were scheduled to perform at the conference. The event was canceled after news of the accident broke, a spokesperson for the association said. Dr. Varansky called the news "devastating and heartbreaking … Right now, our focus is on getting in touch with our Tusky Valley families who had loved ones on the bus and providing support to our entire school community. Our Trojan family is strong, and it will take that strength and love to get throughout these coming challenging days."
Lieutenant Nathan Dennis, a spokesperson for the Ohio State Highway Patrol, said 18 people were taken to seven area hospitals. At least 34 students were taken to the Etna United Methodist Church, where officials set up a reunification center for those not injured in the crash.
Officials did not give direct answers to questions regarding crash, but said additional information would be provided once the proper notifications were made. Ohio Governor Mike DeWine said on X: "Fran and I are praying for everyone involved in the bus crash east of Columbus today. It is our worst nightmare to have a bus full of children involved in such a terrible crash, and it is certainly the worst nightmare that families and schools can endure."
Editorial credit: ungvar / Shutterstock.com